Digital Pride has never been more digital… But we still celebrated in style!
It's been another successful Digital Pride this year, and although things have been a little different, we have still made the most of the celebrations.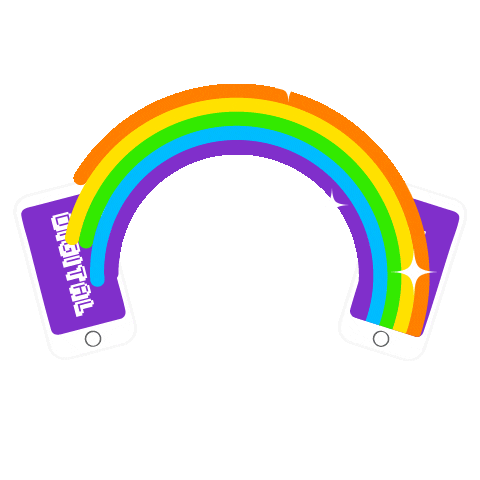 We wanted to give you the opportunity to nominate someone in your life, who you think deserves some extra self-love and pampering. Perhaps they're a key worker on the front lines, or have been shielding to protect themselves and others. Whoever they are, you wanted to treat them to something extra special to let them know just how loved they are.
Congratulations to our winners and their nominators who each enjoyed a pamper-hamper packed with goodies. Sue Gannon's nominee, Rachel, was welcomed back to university with her pamper hamper.
"I was really surprised when I received the email saying my nominee had been chosen to receive a hamper, but I was more surprised when I too was told I would be receiving a prize", Sue says.
The win came at a great time for Sue, who works as a mental health nurse specialising in dementia, which was extra challenging during the peak of the pandemic.
"During lockdown I worked from home due to shielding. I continued to work but could only contact my patients and their families via telephone and found this challenging at times due to the nature of illness my patients have. It is not 'normal' for me not to see my patients regularly and build up a rapport," Sue explains. A special surprise was therefore definitely in order for Sue.
Sue's daughters, including her nominee Rachel, got involved on the front lines when the pandemic took hold. Instead of spending her time at home, Sue shared that "Rachel did not hesitate to become a care worker after university finished early". She worked to secure the health and safety of others, even if it risked her own. Rachel truly showed a brave face to the pandemic.
The pamper packages full of goodies were therefore a well-deserved reward for Sue and Rachel, for their hard work both on the front lines and with vulnerable people who may be struggling more than ever during these times. Sue shares her favourite parts of the package with us so we can all get a little taste of luxury.
"The hamper was lovely. I was going on holiday shortly after receiving the goodies so took the wine with me to enjoy on our first night there. The candle has a beautiful smell and I have used it on a couple of occasions when I have been listening to my relaxation app, and the hand cream is fantastic, so much so every time I use it my husband comments how beautiful the smell is. And of course the lovely Pink Lady® apples... as tasty as ever. Thank you for a box of lovely goodies".
Congratulations to Sue and Rachel, and all of our other wonderful winners. We are so pleased you enjoyed your prizes. Bring on Digital Pride 2021!